This recording is for delegates ONLY and will be available for 90 days.
'Autism; Managing Feelings of Anxiety, Sadness, Anger – A Prof. Tony Attwood special' is a 2 hour webinar, including a Q & A session, that will look at the complexities of expressing and managing feelings for children and young people with autism. There will be effective interventions, tips, and advice, that can be used immediately.
Using a robust evidence base centred around Cognitive Behaviour Therapy to manage anxiety, sadness and anger, Tony will explain why children and young people with autism are more prone to have intense emotions and to develop mood disorders. Cognitive Behaviour Therapy includes affective education and improving the understanding of emotions in yourself and others and changing the way the person perceives and responds to emotions. The concept of an emotional toolbox is used to provide a greater range of strategies to manage and repair feelings. The presentation also explains strategies that can help moderate and manage emotions.
Delegates have access to slides and recordings for 90 days.
Key learning outcomes
Identify the reasons why some children and young people with autism can have difficulty perceiving and expressing feelings
Identify activities and resources for the affective education component of CBT
Learn the modifications to CBT to accommodate the cognitive profile associated with children and young people with autism
Identify and explore evidence-based CBT programmes to treat anxiety, depression and anger in children and young people with autism
About the speaker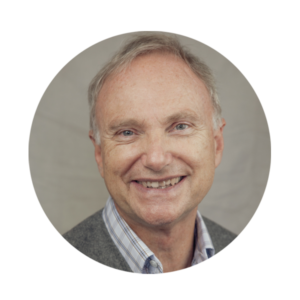 Tony is a clinical psychologist who has specialised in Autism Spectrum Disorders since he qualified as a clinical psychologist in England in 1975.  He currently works in his own private practice, and is also adjunct professor at Griffith University, Queensland and senior consultant at the Minds and Hearts clinic in Brisbane.  His book Asperger's Syndrome – A Guide for Parents and Professionals has sold over 500,000 copies and has been translated into 27 languages.  His subsequent book, The Complete Guide to Asperger's Syndrome, published in October 2006 has sold over 300,000 copies and has been translated into 18 languages, and is one of the primary textbooks on Asperger's syndrome, otherwise known as Autism Spectrum Disorder – Level 1.  He has several subsequent books published by Jessica Kingsley Publishers, Future Horizons Inc. and Guilford Press on emotion management, relationships and sexuality, and general advice for autistic children and adults.
Tony has been invited to be a keynote speaker at many Australasian and International Conferences.  He presents workshops and runs training courses for parents, professionals and individuals with Asperger's syndrome all over the world and is a prolific author of scientific papers and books on the subject.
"Fantastic…, would recommend to all professionals and parents" – a past delegate