Bookings closed.
With increasing awareness of mental illnesses and decreasing stigma within the society, labels and diagnoses are being used loosely to explain experiences. This webinar will help bring together the current research and understanding of the concept of psychosis, assessing, and managing it, along with exploring the appropriateness of using diagnostic labels and the impact of language in mental healthcare.
Delegates will gain an understanding of presentation of psychosis in children and young people and the impact of language around psychosis. Speakers will bring different aspects and perspectives around the topic of psychosis, and there will be an interactive panel discussion to help answer your questions. The session is organised by the ACAMH Southern Branch.
Who should attend
This webinar will be aimed researchers, academics, clinicians, counsellors, psychologists, psychiatrists, educational psychologists, and other mental health professionals. It will also be relevant to parents, teachers, educational professionals, pastoral care support, and school staff focusing on how to recognise and support children and young people who may be depressed. Additionally to those with an interest in the aspects of the topic, those working with children and young people, and/or and interest in mental health such as social care workers and leaders, youth-based service workers and leaders.
About the talks
Dr. Marinos Kyriakopoulos 'Early-onset schizophrenia and psychosis: Assessment and Treatment Considerations'
Early-onset schizophrenia and psychosis are severe mental disorders with a very significantly impact on affected children, young people, and their families. Their assessment and diagnosis may be challenging, treatment approaches may not always lead to full remission of symptoms, and they are frequently associated with recurrent episodes and long-term disability. A comprehensive evaluation of psychotic symptoms, comorbidities, physical health, and environmental risk factors is likely to contribute to the holistic understanding of the child or adolescent with these conditions and provide the best possible management framework. A systematic approach to treatment with antipsychotic medication and psychosocial interventions should incorporate regular reviews of effectiveness and adverse effects. Early intervention seems to lead to optimal outcomes through reducing the duration of untreated psychosis and providing input during the critical period after its onset when treatment can be most effective. The use of clozapine in treatment resistant cases is indicated. In this presentation, I will briefly discuss the pathophysiology of early-onset schizophrenia and psychosis, the diagnostic assessment including evaluation of potential comorbidities, and treatment options for best possible outcomes.
Learning outcomes
To understand the diagnostic process for schizophrenia and other psychoses in children and adolescents in accordance with the current classification systems
To become familiar with the history of the concept of schizophrenia and symptom overlaps with autism
To understand the principles and the evidence base of treatment including in treatment-resistant cases
Nathan Filer 'The Language of Madness'
In this talk, Nathan will explore some of the controversies around psychiatric diagnosis and the language used to describe people's distress. He will draw on current research and also reflect on his experiences as a writer and former nurse. This will be an informal presentation aimed at anyone with a personal or professional interest in these issues. There will be an opportunity for questions and general discussion.
Learning outcomes
To explore the importance of language in mental healthcare.
To consider the advantages and limitations of psychiatric diagnosis.
To explore the role of creative work in improving public and professional understanding of mental health issues.
Dr. Eleanor Longden 'Hearing Voices: Recovery and Discovery'
Although traditionally understood as a purely medical symptom, an increasing amount of evidence shows powerful psychological links between painful events in people's lives and the experience of hearing voices. This lecture draws on the presenter's own lived experience of trauma and psychosis, as well as recent research and clinical findings, to explore how a greater emphasis on trauma-focused care may help to promote healing and recovery within mental health services. Information is also provided on the work of the International Hearing Voices Movement, a survivor-led initiative which aims to support voice-hearers, reduce stigma and prejudice, and promote positive alliances between experts by experience (voice-hearers, their friends, and family members) and experts by profession (clinicians and researchers).
Learning outcomes
To understand the potential links between the experience of hearing voices and distressing events in the life of the voice-hearer.
To recognise the value of incorporating trauma-focussed frameworks within clinical practice when supporting people who hear voices.
To emphasise the value of including those with lived experience of mental health difficulties in the design and implementation of both research and clinical services.
Professor Sophie Parker – 'Non pharmacological treatments'
The onset of psychosis and those who meet criteria for an At Risk Mental State (ARMS) is typically seen during the key developmental stage of adolescence. When psychosis threshold is met for young people the risks of poorer outcome could be greater and of course this period of a young person's life is considered a critical period, therefore ensuring timely access to evidence-based treatments is vital. Treatment recommendations include Cognitive Behavioural Therapy for Psychosis and Family Interventions however most evidence is taken from adult cohorts. Evidence suggests the developmental needs during the adolescent period are different with a likely influence for our treatment application and response to treatment. Treatment adaptations may be required and additional research is needed.
Learning outcomes
To gain an understanding of the evidence base for psychological interventions in the field of early psychosis and at risk mental states
Develop an awareness of the important psychological treatments to be offered
To acquire insight into the key treatment targets of therapeutic interventions in this area and how this applies to an adolescent population
Programme
09:00 Dr. Asha Gowda, Consultant Child and Adolescent Psychiatrist and Chair of ACAMH Southern Branch
09:10 Dr. Marinos Kyriakopoulos – 'Early-onset schizophrenia and psychosis: Assessment and Treatment Considerations'
10:10  Nathan Filer – 'The Language of Madness'
11:10   Coffee break
11:20 Professor Sophie Parker – 'Psychological Treatment for Early Psychosis and At Risk Mental States'
12:20 Dr. Eleanor Longden – 'Hearing Voices: Recovery and Discovery' (Please note that this talk WILL NOT be available as part of the set of recordings after the event. There are a number of lived experience examples/references that do not have permissions to be shared.)
13:20 Close
About the speakers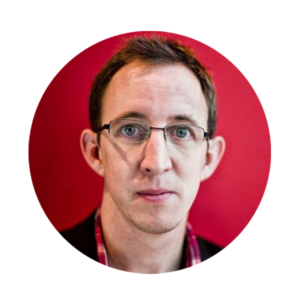 Nathan Filer is a qualified mental health nurse. The Shock of the Fall, his novel about the life of a young man grieving the loss of his brother, was a Sunday Times bestseller and translated into thirty languages. It won the Costa Book of the Year, the Betty Trask Prize, the National Book Award for Popular Fiction and the Writers' Guild Award for Best First Novel. His nonfiction book, The Heartland: Finding and Losing Schizophrenia, was a Sunday Times Book of the Year and long-listed for the Rathbones Folio Prize. He teaches Creative Writing at Bath Spa University.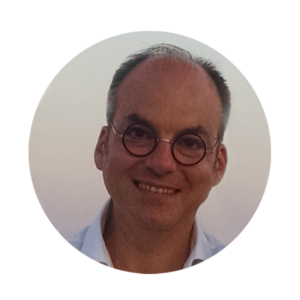 Dr. Marinos Kyriakopoulos PhD, FRCPsych is Assistant Professor in Child and Adolescent Psychiatry at the National and Kapodistrian University of Athens, Consultant Child and Adolescent Psychiatrist of the National and Specialist Autism and Intellectual Disability Intensive Intervention Team of South London and Maudsley NHS Foundation Trust and Visiting Senior Lecturer in Child and Adolescent Psychiatry at the Institute of Psychiatry, Psychology and Neuroscience, KCL. He has clinical and research interest in early-onset psychotic disorders, the interface between autism spectrum disorders and psychosis, developmental neuropsychiatry and psychopharmacology, and the stigma of mental health treatment in childhood.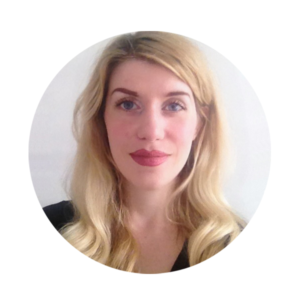 Dr. Eleanor Longden is a Postdoctoral Service User Research Manager at the Psychosis Research Unit at Greater Manchester Mental Health NHS Foundation Trust (GMMH), honorary research fellow at the University of Manchester, and co-director of GMMH's Complex Trauma and Resilience Research Unit. Throughout her career, Dr Longden has drawn on her own experiences of recovery from trauma and psychosis to promote person-centred approaches to complex mental health problems that emphasise the lived experience and expertise of service-users. Her research focusses on the relationship between dissociation, trauma, and voice-hearing, and she has lectured and published internationally on these issues.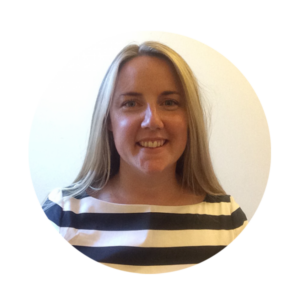 Professor Sophie Parker is a Consultant Clinical Psychologist and Director for the Youth Mental Health Research Unit at Greater Manchester Mental Health NHS Foundation Trust. Also working at the Psychosis Research Unit (PRU) and the University of Manchester with 20+ years of experience working on trials for psychosis and NHS clinical work. Sophie has worked in the field of At Risk Mental States (ARMS): on the world's first trial of Cognitive Therapy for ARMS, the development of the first NHS services for ARMS and the national lead for training the NHS workforce to achieve the access and waiting time standards.