About the Author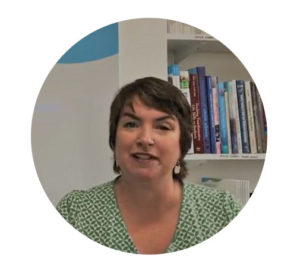 Professor Courtenay Norbury is Professor of Developmental Disorders of Language and Communication at Psychology and Language Sciences, University College London. She is the Director of the Literacy, Language and Communication (LiLaC) Lab and a Fellow of the Royal College of Speech and Language Therapists.
She obtained her PhD in Experimental Psychology at the University of Oxford, working with Professor Dorothy Bishop on the overlapping language profiles that characterise autism spectrum disorder and 'specific' language impairment. Professor Norbury's current research focuses on language disorders and how language interacts with other aspects of development. She is leading SCALES, a population study of language development and disorder from school entry. She is also a founding member of the RADLD campaign.
Developmental Language Disorders (DLD)
Developmental language disorder (DLD) is diagnosed when a child's language skills are persistently below the level expected for the child's age. In DLD, language deficits occur in the absence of a known biomedical condition, such as autism spectrum disorder or Down syndrome, and interfere with the child's ability to communicate effectively with other people. Expressive language is characterised by non-specific words and short simple sentences to express meanings beyond the age at which children may be using more complex language. For example, when typical children can say 'that boy cuts shapes out paper with sharp scissors', the child with DLD might say 'him doing cuts' to express the same idea. Though such limitations of expressive language are readily apparent, for many children, understanding of language (receptive language) is also a challenge. Language disorders emerge in early childhood, have a significant impact on everyday social interactions or educational progress, and persist throughout the school years and into adulthood.
Aspects of language may be variably impaired and include:
Phonology (speech sounds)
Semantics (vocabulary)
Syntax (grammar) and morphology (endings on words that express grammatical relationships, like past tense –ed in English)
Discourse (narrative, conversation)
Pragmatics (social communication, inferencing, figurative language)
The exact cause of DLD is not known, but it is likely that there are several interacting genetic and environmental factors, rather than one single identifiable cause.
Behavioural interventions are the most common approach to treating DLD. Such interventions are typically carried out by speech-language therapists, though in some instances therapy may be delivered by parents or education staff under the supervision of the speech-language therapist. These interventions can significantly enhance a child's ability to communicate and can increase competence in specific areas of language, but, as yet, there is no cure for DLD.