Bookings closed
About the event
This webinar forms part Dr. Jessica Schleider's, Associate Professor of Medical Social Sciences, Northwestern University, Chicago, highly anticipated new book 'Little Treatments, Big Effects'. It integrates cutting-edge psychological science, lived experience narratives and practical self-help activities to introduce a new type of therapeutic experience to audiences worldwide: single-session interventions. Its chapters unpack why systemic change in mental healthcare is necessary; the science behind how single-session interventions make it possible; how others have created 'meaningful moments' in their recovery journeys (and how you can, too); and how single-session interventions could transform the mental healthcare system into one that's accessible to all.
If you've ever wanted mental health support but haven't been able to get it, you are not alone. In fact, you're part of the more than 50% of adults and more than 75% of young people worldwide with unmet psychological needs. Maybe you've faced months-long waiting lists, or you're not sure if your problems are 'bad enough' to merit treatment? Maybe you tried therapy but stopped due to costs or time constraints? Perhaps you just don't know where to start looking? The fact is, there are infinite reasons why mental health treatment is hard to get. There's an urgent need for new ideas and pathways to help people health.
Key learning objectives
To understand the concept of 'single-session interventions' (SSIs)
To learn state-of-the-art research on how, why, and for whom SSIs can reduce mental health problems.
To identify tools and resources to apply evidence-based SSIs in real-world practice.
Resources
Open Access paper – Dr. Maria Loades and Dr. Jessica Schleider's Child and Adolescent Mental Health (CAMH) journal 'Technology Matters: Online, self-help single session interventions could expand current provision, improving early access to help for young people with depression symptoms, including minority groups' (https://doi.org/10.1111/camh.12659).
Podcast – Dr. Jessica Schleider 'Single sessions, scalable impact'
Podcast – Dr. Maria Loades Single Session Interventions: Expanding Current Provision and Improving Early Access
Podcast – Dr. Maria Loades COMET; Student Mental Health and Single-Session Interventions
Dr. Jessica Schleider's Lab for Scalable Mental Health
About the Speakers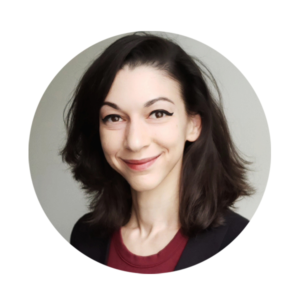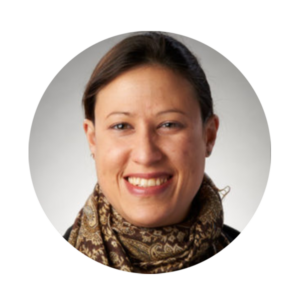 Follow on Twitter @MariaLoades