In this Papers Podcast, Assistant Professor Nicole Catherine discusses her JCPP paper 'Effectiveness of nurse-home visiting in improving child and maternal outcomes prenatally to age two years: a randomised controlled trial (British Columbia Healthy Connections Project)' (https://doi.org/10.1111/jcpp.13846).
There is an overview of the paper, methodology, key findings, and implications for practice.
Discussion points include:
Insight into the cohort that participated in the study.
Potential follow-up studies using the same cohort, including further research into assessments of language, reading, and academic ability later on in childhood.
In this series, we speak to authors of papers published in one of ACAMH's three journals. These are The Journal of Child Psychology and Psychiatry (JCPP); The Child and Adolescent Mental Health (CAMH) journal; and JCPP Advances.
Subscribe to ACAMH mental health podcasts on your preferred streaming platform. Just search for ACAMH on; SoundCloud, Spotify, CastBox, Deezer, Google Podcasts, Podcastaddict, JioSaavn, Listen notes, Radio Public, and Radio.com (not available in the EU). Plus we are on Apple Podcasts visit the link or click on the icon, or scan the QR code.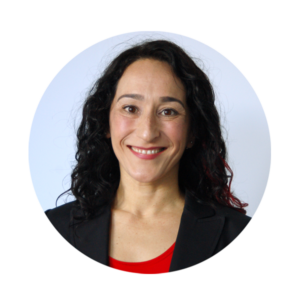 Dr. Nicole Catherine is an Assistant Professor and Associate Director, Children's Health Policy Centre in the Faculty of Health Sciences at Simon Fraser University, Vancouver, British Columbia, Canada. Dr. Catherine also holds the Canada Research Chair in Child Health Equity and Policy, Tier II. She conducts research on the early prevention of child health inequities and on ensuring inclusion of underserved children– in both research and policy-making.